Principle and Structure: This product is a golden lighting silicon-based LED bulb.
Application Area: Healthy home lighting, road safety lighting and lighting indicators and signs.
Technical Feature: Without LED blue-ray band, without damage to eyes and it is suitable for human eye observation.
Product Advantage: The protective effect of golden lighting source on eyes can effectively reduce the occurrence probability of symptoms of overuse of eyes such as xerophthalmia or conjunctival congestion.Golden lighting does not inhibit the secretion of melatonin at night.It will improve sleep and do not affect human circadian rhythm.
Case Comparison: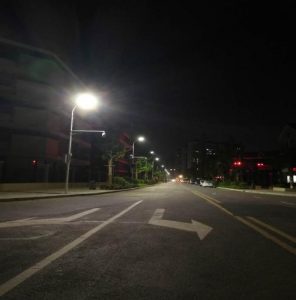 Gloden-Yellow LED                                 Ordinary LED
Spectral Comparison: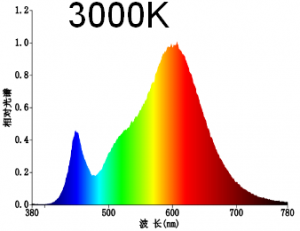 Gloden-Yellow LED                                 Ordinary LED
Model Type:
| | | | | |
| --- | --- | --- | --- | --- |
|   | Street Lamp | Tunnel Lamp | Garden Lamp | Desk Lamp |
| 1 | GLS-130W-03B | GLT-100W-03A | GLG-10W-03A  | GLD-3W-03A  |
| 2 | GLS-180W-03A | GLT-150W-03A | GLG-20W-03A  | GLD-5W-03A  |